Our President, Scott Sievert, is a lifelong resident and has been in the building industry from an early age, as he worked with his grandfather and father when they were involved in building homes. As the owner, Scott melds artistic vision with experience and professionalism to assure that our high standard of quality is upheld.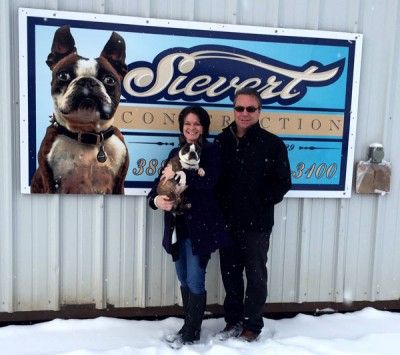 Our office staff comes from the construction, accounting, and business worlds, and our field staff is an experienced group of high-quality builders. Our staff is involved in projects from the first meeting with the owners and architects to the final polish of the completed homes.
Sievert Construction, Inc. selects and coordinates the finest sub-contractors, in conjunction with our own team, to meet the rigorous demands of a construction project in a timely manner.
Twenty-Five Years of Experience in the Building Industry
Pre-Engineered Steel Buildings
Mountain Home Construction
Timber Frame, Log, and Residential Wood Construction
Fine Commercial Construction
Design-Build Services